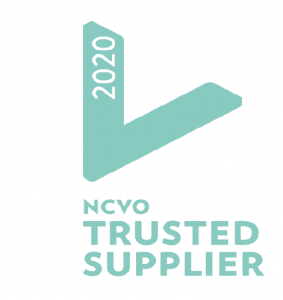 To access the Free and Premium resources / online training, please CLICK HERE to register with Leonard Consultancy and access the training materials
Online and Face to Face Training
Marcella Leonard was delighted to be awarded the NSPCC and Association of Child Protection Professional's Child Protection Trainer of the Year 2019/20 award, this nomination was following the development of a 12-month accredited training programme specifically for child protection social workers in assessing sexual and violent risk to aid child protection decision making. This programme is now running nationally and internationally and has led to more robust, timely and focused decision making within child protection.
Leonard Consultancy and Associates believes in the importance of training in empowering practitioners to enhance their skills in working within the complexity of safeguarding, child protection and public protection.
All training is designed specifically for the target audience and is bespoke to the organisation to ensure the best learning outcomes are achieved.
An example of training courses delivered are:
Basic to Specialist on-line and face to face child and adult safeguarding
Enhanced Safeguarding Leads risk assessment and management training
Assessing sexual and violent risk to aid child protection decision making
Understanding Sexual Offending: Different Types of Sex Offenders
Sexual and Violent Risk Assessment including training in specialist child, adolescent and adult risk assessment tools including those with Learning Disability
Assessment of the ability of family systems to protect children
Interventions with Harmful Sexual Behaviour
Interventions in Sexual Offending
Understanding Childhood and Developmental Trauma
Working with victims of online sexual exploitation
Case Investigation and management in charities, sports and faith organisations
Case management training
Skills for interviewing children who make safeguarding and child protection allegations- Achieving Best Evidence (ABE)
Safeguarding Interviewing skills.
The development, reviewing and updating of safeguarding policy and procedures;
Leonard Consultancy believes that all safeguarding policies and procedures must be bespoke to each organisation. There will be themes which are generic to all safeguarding policies and procedures, but it is imperative that they are designed to fit the ethos, responsibilities and services the commissioning organisation provide. Leonard Consultancy supports religious, educational, sporting and wide range of charities in developing and updating their safeguarding policy and procedures.
Investigators for safeguarding cases
Leonard Consultancy believes that by providing a proportionate and thorough response to safeguarding allegations made against staff or volunteers is in the best interests of all parties including the person harmed, the alleged perpetrator, the wider organisation service users and the organisation. Leonard Consultancy believes it is paramount that all parties are treated with dignity and respect which involves a transparency of process to ensure everyone feels they have had a say in the outcome. Leonard Consultancy can provide experienced investigators who have extensive experience in both statutory agencies safeguarding and criminal investigations who can provide a thorough response to any allegations which require an organisation to investigate.
Audits and reviews
Leonard Consultancy believes any audit or review must be completed with transparency and support the organisation in a process of learning. Leonard Consultancy believes that during the review the participants from an organisation must feel they are supporting Leonard Consultancy in finding ways to improve the safeguarding responses to ensure the best outcomes. In 2019, on behalf of the Northern Ireland Safeguarding Board they conducted a review into all statutory agencies responses to Child Sexual Exploitation offering wide ranging recommendations which were all accepted.
In 2018, on behalf of the Child Protection in Sport Unit of the NSPCC, they conducted a review into the safeguarding case management procedures for UK and Ireland based sporting governing bodies.
In 2019/2020, on behalf of the Gibraltar Government we are supporting the statutory agencies improve their responses to Serious Case Reviews and conducting multi-agency public protection meetings.
Assessing risk of people accused of violent and sexual offending
Leonard Consultancy believes that to understand what risk a person poses in any situation they must be assessed using the most reliable risk assessment frameworks available. Leonard Consultancy Associates have a wealth of expertise in developing risk assessments tools which are used all over the world including UK, Ireland, Norway, Gibraltar, Canada, Australia and New Zealand.
Marcella Leonard has co-authored the AIM3 Model of Assessment for adolescents who have committed harmful sexual behaviour with Professor Simon Hackett and co-authored the Capacity and Ability to Supervise and Protect – Risk model of assessment for partners and parents with Gareth Mc Gibbon both models being used nationally and internationally to assist in child protection.
The Associates conduct risk assessments of violent and sexual offending using a variety of risk assessment tools for religious, charitable, sports, educational, youth services, statutory services and social services including for child protection proceedings.
Several associates are recognised expert witnesses in court proceedings.
Supporting organisations manage the risk of people accused of sexual and violent offending
Leonard Consultancy believes that if an organisation is wanting to assess the risk a person poses in a given situation, they should be able to ask what reasonable steps can be provided to mitigate or reduce that risk. Whilst Leonard Consultancy promotes an ethos that risk can be mitigated or reduced it accepts that on occasions the risk will remain and cannot be managed within the organisation. Leonard Consultancy Associates are able to recommend to organisations measures which will mitigate or reduce the risk in a given situation.